With Soundiiz Smartlink feature, you can quickly set up a global link to share on blogs and socials for your playlists. This is a perfect way to get new listeners and followers and increase your fan base!
But what about Artists? They may also want to be featured in your playlist! Artists should be able to reach you directly from this Smartlink.
How can I add a "Submit Music" button on a Smartlink?
Go into your Smartlink details and select "Add a link to Smartlink" in the top right of the interface. Then in the "Platform" list, search to "Submit Music" and fill in the "URL" field.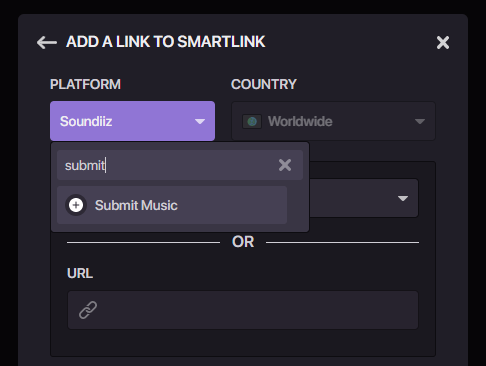 In the URL field, you can:
Add any URL you want, like your blog / a link to your Instagram/Facebook page / a link to any website or a specific curator's website like Groover (use SOUNDIIZGROOVERVIP to get 10% on your first campaign Groover) !
Add an email like "myemail@mydomain.com". Selecting this link in your SmartLink will redirect the user to his mail app, ready to write you.
What does it look like in the Smartlink?
This "Submit Music" button will always be displayed at the end of the list of supported services and will be translated into the user language.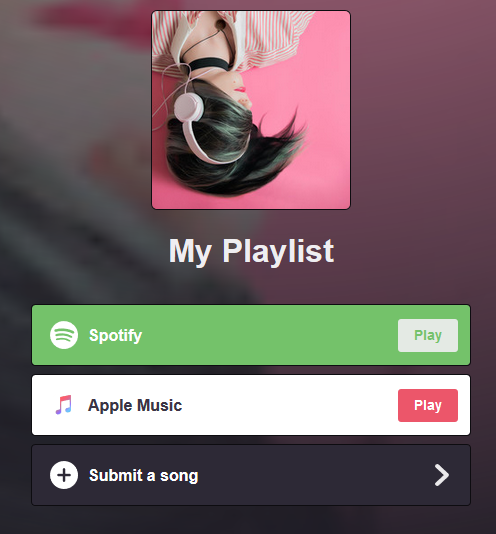 You can add this "Submit Music" button or remove it or update the link at any time in your Smartlink details. Give a try!