JRiver Media Center is a well-known software to manage your personal audio music file collection. By using Soundiiz, you can export and recreate playlists you could have made on JRiver Media Center to Spotify, Apple Music, TIDAL, and many other services that Soundiiz supports.
How to export JRiver Media Center to M3U (Extended)?
First, you must open the playlist you want to export in JRiver and go to "File" and "Export Playlist...". Then in "Format" choose "Filenames only" and "M3U Playlist (extended)".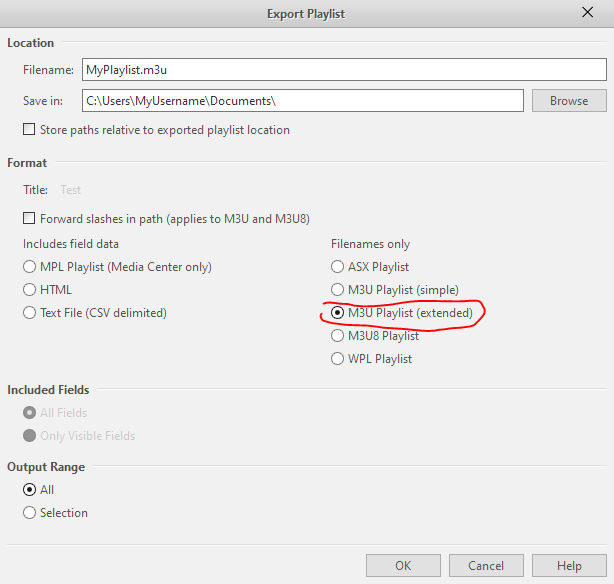 A playlist file as .m3u will be generated and ready to be imported with Soundiiz.
How to import an M3U file with Soundiiz?
On the Soundiiz web application interface; go to the "Playlists" tab in the left panel and then select "Import playlist" in the top right. Choose "By file" and upload your previously exported file. Follow the steps, and you are good!